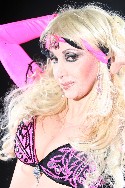 Fahtiem
Fahtiem is a Multi-Award Winning Choreographer, Master Instructor, and International Superstar Performer, highly renowned in the world of Middle Eastern Dance, for her magical style and elegance. Fahtiem has many publication, T.V. and video credits. She is the director and choreographer of the Sultan's Delites. She produces and is the director of an annual, convention and highly acclaimed stage production "Oasis Dance Magic". Fahtiem has produced 5 CDs: in which she does the vocals. Fahtiem's new DVD series "BellyDance Bootcamp with Fahtiem" is shaping up the dance world! Listed in International Who's Who of Professional & Business Women, she is highly recognized in her field. Some of her awards include: International Cultural Diploma of Honor, Woman of the Year . The International Academy of Middle Eastern Dance awards: Dancer of the Year, Entertainer of the Year, Nominated, Choreographer of the Year, Teacher of the Year. Dance Magazine awards: Teacher of the Year, Dancer of the Year. American Academy of Middle Eastern Dance (New York) award: Hall of Fame-Lifetime Achievement, MECDA Hall of Fame.
Fahtiem is in great demand traveling extensively worldwide sharing her vast knowledge and passion for this beautiful art form while maintaining a full teaching schedule in Los Angeles Ca. including collage level dance courses. Fahtiem has been honored to teach and perform globally throughout her career, including Egypt at Ahlan Wa Sahlan Festival,China,UK,Belgium just to name a few.

Email: fahtiem@fahtiem.com Web: www.Fahtiem.com Phone: 626-810-9470



Mary Ellen Donald
In her early days she studied classical piano, voice and both folk and flamenco guitar. In 1969 she was introduced to the art of belly dance, which she studied with Jamila Salimpour and Bert Balladine for six years. In 1969 she took up the study of finger cymbals and doumbec (clay or metal lap drum also known as darabouka and tabla). Several years later she added the riqq (Middle Eastern tambourine) and tar (wooden frame drum). Soon Mary Ellen's innate teaching ability came to the fore as she started teaching classes and putting her knowledge of Middle Eastern percussion into written form. In 1976 she self-published Doumbec Delight and Mastering Finger Cymbals, both firsts in their field, followed by Arabic Tambourine in 1985. Mary Ellen produced companion tapes for these books as she realized that students would learn more easily if they could hear her play the examples in the books a number of times. In the late 90s she expanded her educational and artistic materials with two series: Middle Eastern Rhythms and Gems of the Middle East. Mary Ellen has taught workshops and performed with Middle Eastern bands in most of the major cities throughout the US . For over twenty-five years she has maintained a large student body in the SF Bay Area. Mary Ellen takes her fiery percussion performances into elementary schools under the auspices of Young Audiences of the Bay Area and some years ago with Adventures in Music with the San Francisco Symphony. She brings her lecture demonstrations to college as well. Mary Ellen is acclaimed not only as author, instructor and performer, but also as a producer of major Middle Eastern music and dance events over the past twenty-five years. Mary Ellen Donald's musical accomplishments are noteworthy and even more so because she is blind. She plays her drums and lives her life with joy in her heart. She is blessed with a large community of students and friends who love her. Her latest musical passion is that of jazz singing.
Email: me@maryellendonald.com Web:PerformancesAndClasses.htm You Tube: http://youtube.com:80/watch?v=DLVgPNId7Vo
Mira Betz
The multi-faceted career of Mira Betz is a testament to her passionate artistry and desire to for continual growth. Mira began her training in Middle Eastern dance as a young teen studying primarily with Katarina Burda for over 10 years, where she developed a solid foundation of contemporary, traditional, as well as ritualistic dance forms. In 1996 she studied with Jamila Salimpour and Suhaila Salimpour. In 1998 Mira went abroad to live and study in Morocco. Active in theater, dance and the performing arts for 20 years, Mira Betz has become a sought after dancer, choreographer, costumer, and teacher—confirmed by her nomination of "Instructor of the Year" by Zaghareet Magazine 2006.
Mira Betz received her B.F.A. from the California College of Arts and Crafts. Her dance background includes training in Salsa, Modern, Jazz, and Flamenco. Mira continues to spread her experience, knowledge and love for dance through her captivating performance and engaging teaching style.

Web: www.miramania.com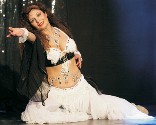 Naheda
Ludwigsstadt, Germany.Master instructor and choreographer for oriental dance... international award winner and event producer, Naheda does it all. Naheda has been active for many years teaching workshops and performing internationally. Naheda has a tremendous amount of knowledge and is a wonderful communicator of the dance. Her tremendous creativity inspires her students to find the special and exceptional in themselves.
Web: http://www.naheda.com/de/startseite.php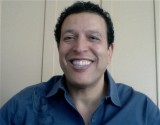 Reda Darwish

Reda Darwish began his career as a drummer during the golden era when he was a child in Egypt. As a young man, he began playing in orchestras for renowned dancers and singers. If you have followed the most famous of the great Egyptian dancers of the 1970's and 1980's through the peak of their careers, chances are, Reda has played for them. He resides in Alameda, CA with his family.

e-mail: redadarwish@msn.com Web: www.redadarwish.net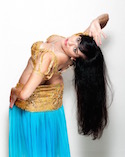 Reyna Alcala
Reyna Alcala, dancer, choreographer, teacher was introduced to Middle Eastern Dance (Belly Dance) while she was in high school by the renown Jamila Salimpour and performed in her dance troupe Bal Anat. She also studied and performed for ten years Flamenco with the Spanish gypsy Rosa Montoya's, as well as numerous Spanish dance teachers in Spain. Her ability to enhance one dance form with knowledge of the other sets her apart in the Middle Eastern dance world. Reyna is proud to have been a member of the legendary Ibrahim Farrah Near East Dance Company with whom she performed at Carnegie Hall, Avery Fisher Hall and the Merkin Theater. She studied with Mr. Farrah for over a decade. In the original production of Franco Zeffirelli's Carmen, Reyna performed at the Metropolitan Opera House. Her command of both Middle Eastern and Flamenco/Spanish dance forms was evident in the revival of Man of La Mancha at the Paper Mill Playhouse.
Web: https://reynaalcala.com Phone: 212-533-5665