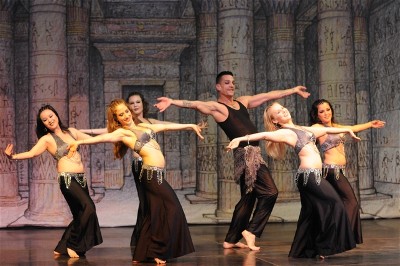 Rakkasah East 2016
Workshops - Wednesday, October 12 - Sunday October 16
All Workshops willl be held at the Ukrainian Cultural Center!
Instructors: Aneena, Novato, CA - Angelique, New Plarz, NY - Chadia, Woodbridge, NJ - Casey Bond, New York, NY - Fahtiem, Rowland Heights, CA - Fatima Al Wahid, North Highlands, CA - Jamilla Al Wahid, Napa, CA - Irena Akulenko, NY, NY - Leila Haddad, Pasris, France - Natica Angilly, Richmond, CA - Oreet, Philadelphia, PA - Reyna ALcala, New York, NY - Saqra, Kent, WA - Scott Wilson, NY, NY - Tashira Wadiya, Toms River, NJ - Tarek Sultan, NY, NY and Za-Beth, Boston, MA
The festival will be held at the Ukrainian Cultural Center 135 Davidson Ave, Somerset, New Jersey 08873
Friday, October 14, 7pm-11pm - $15
Saturday, October 15 , 12noon - 11pm - $18
Sunday, October 16, 12noon - 8pm $18
Seniors and children 10 & under are half price
Only Cash and checks excepted at the door – no credit cards or bank cards – Thank you.
Rakkasah East 2016 After Parties!!!
Held this year at PJ Cavanaugh's
195 Davidson Ave
 Somerset, NJ 08873
Located inside the Holiday Inn. Easy, short walking distance from the Comfort Inn and Suites (our official hotel) on the same side of the street!! They will be extending there food service until 12midnight and drinks will be available until 2am! Come and join us for a fun night of music and dance starting on Friday and Saturday at the close of the festival! No Admission charge ever!!!
RAKKASAH EAST 2017 VENDORS
Rakkasah – Shukriya rakkasah@comcast.com
Alankara - Michelle DeVine – michelledevine@att.net
Posh Jewels Worldwide – poshjewelsworldwide@hotmail.com
Fatima's Bazaar – www.fatimasbazaar.com
Chadia's Dance Productions – www.gypsycaravanproductions.com/shopping/danceproductions_shopping.html
Sheherezade Imports – sherzade@earthlink.net
Hollywood Music Center – www.HollywoodMusicCenter.com
Turquoise International – www.turquoiseintl.com
SharQui., Ltd – www.sharqui.com
Za-Beth Magic Carpet – www.za-beth.com
Dyhanis.Com – www.dhyanis.com
Originales by Faye – Faye Austin – www.faye4u.com
Dahlal, Intl – www.dahlal.com
Crimson Gypsy Designs – – cdempsey@hvc.rr.com
The Eyes Have It – theeyeshaveit@brmeme.net
Goth Fae, Jeanne Thompson, arachia@gothfae.com
Belly Dancers Boutique - dancemusic2@verizon.net
Belly Stockings US - bellystockingus@gmail.com
Judy Kay, Psychic Medium judykaypsychicmedium@aol.com
Ornaments by Pillar - pilarorlandi@yahoo.com
Silk Dancer - info@silkdancer.com
The Belly Dance Shop - buy@thebellydanceshop.com
Zeezee's Collection - zpayazi@gmail.com
Henna by Drax
BJ's Bazar
Eseme's Closet
From Egypt with Love
Priestess Works
Shavonni
Check out Photos of the fabulous dancers from the previous festivals http://www.rakkasahphotos.zenfolio.com