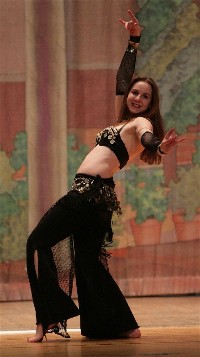 Rakkasah West 2018
Centre Concord, 5298 Clayton Road, Concord, CA
2 stages in a lovely clean building and plenty of free safe parking.
The online Dancer registration is now full. If you would like to be placed on teh waiting list. Please send an email to rakkasah@att.net and let us know if you are looking for 7min or 15min, your recorded music or live music, include your dance name, mailing address, phone number and if there is a day you can not make it to teh festival. Thank You.
Workshops Thursday April 12 - Sunday April 15
Our Instructor Staff: Alma, Sunnyvale, CA - Ava Fleming, Phoenix, AZ - Fahtiem, Los Angelas, CA - Leila Haddad, PAris, France - Ma'Shuqa Mira Murjan, Los Gatos, CA - Naheda - Germany - Reda Darwish, CA - Terrianne Gutierrez, Petaluma, CA - Tim Bolling, Oakland, CA - WildCard BellyDance, Rio Nido, CA
Classes:
Thursday April 12 - Sunday April 15 to be held at the Centre Concord.
The Festival will be held at:
Centre Concord, 5298 Clayton Road, Concord, CA
Friday April 13 - 7pm to 11pm - $15
Saturday April 14 – 12noon – 10pm - $18
Sunday April 15 - 12noon - 7pm - $18
Cash or checks at the door only.
RAKKASAH WEST VENDORS 2018
ALANKARA michelledevine@att.net
CHOVIHANI oonadae@juno.com
COCO LOCO CocoLocoJewelry.com
DAHLAL INT., INC dahlal@dahlal.com
DIAMOND PYRAMID isiha@aol.com
DIVINE DESIGN www.dhyanis.com
EARRING ART www.earringart.com
ORIGINALES BY FAYE fayes.bling@gmail.com
GAYLENES BOUTQUE lilegypt1@aol.com
HALA DANCE http://HalaDance.com
HOLLYWOOD MUSIC CENTER www.HollywoodMusicCenter.com
L. ROSE DESIGNS lrose@lrosedesigns.com
OJALA Nan41herDez@sbcglobal.net
PANDORA'S BOX www.pandorasboxshop.com
SHAVONNI whatsunique@yahoo.com
TURQUOISE INTL. www.turquoiseintl.com
TUTIE Christilna_reinares@yahoo.com
VENUSIAN ART GLASS JEWELRY cliveeta@yahoo.com
WHAT'S IN STORE zunipic@iloud.com
ZADIYAH LOVE zadiyah15@hotmail.com
For Rakkasah West Photos click here www.Rakkasahphotos.zenfolio.com