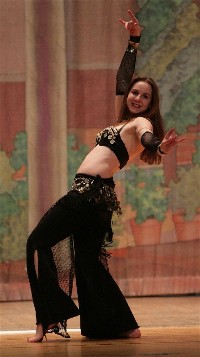 Rakkasah West 2017
New Location!!!
Centre Concord, 5298 Clayton Road, Concord, CA
2 stages in a lovely clean building and plenty of free safe parking.
If you would like to be placed on the waitingl list please send an email to rakkasah@comcast.net - include your phone number, troupe or solo, live music or your cd and if there is a day or days you will not be able to make it to thte fesitval. Thank YOU!!!!
Workshops Saturday April 8 and Sunday April 9
Our Instructor Staff: Fahtiem, California, - Mary Ellen Donald, California - Mira Betz, California - Naheda - Germany, Reda Darwish, California - Reyna Alcala, New York
Classes:
Saturday April 8 and Sunday April 9 to be held at the Centre Concord.
The Festival will be held at:
Centre Concord, 5298 Clayton Road, Concord, CA
Friday April 7 - 7pm to 11pm - $15
Saturday April 8 – 12noon – 10pm - $18
Sunday April 9 - 12noon - 7pm - $18
RAKKASAH WEST VENDORS 2017
ALANKARA michelledevine@att.net
CHOVIHANI oonadae@juno.com
COCO LOCO CocoLocoJewelry.com
DAHLAL INT., INC dahlal@dahlal.com
DIAMOND PYRAMID isiha@aol.com
DIVINE DESIGN www.dhyanis.com
EARRING ART www.earringart.com
FATIMA'S BAZAAR Fatima@fatimasbazaar.com
ORIGINALES BY FAYE fayes.bling@gmail.com
GAYLENES BOUTQUE lilegypt1@aol.com
HALA DANCE http://HalaDance.com
HOLLYWOOD MUSIC CENTER www.HollywoodMusicCenter.com
L. ROSE DESIGNS lrose@lrosedesigns.com
OJALA Nan41herDez@sbcglobal.net
PANDORA'S BOX www.pandorasboxshop.com
SHAVONNI whatsunique@yahoo.com
TURQUOISE INTL. www.turquoiseintl.com
TUTIE Christilna_reinares@yahoo.com
VENUSIAN ART GLASS JEWELRY cliveeta@yahoo.com
WHAT'S IN STORE zunipic@iloud.com
ZADIYAH LOVE zadiyah15@hotmail.com
For Rakkasah West Photos click here www.Rakkasahphotos.zenfolio.com